Royal Prestige® Casserole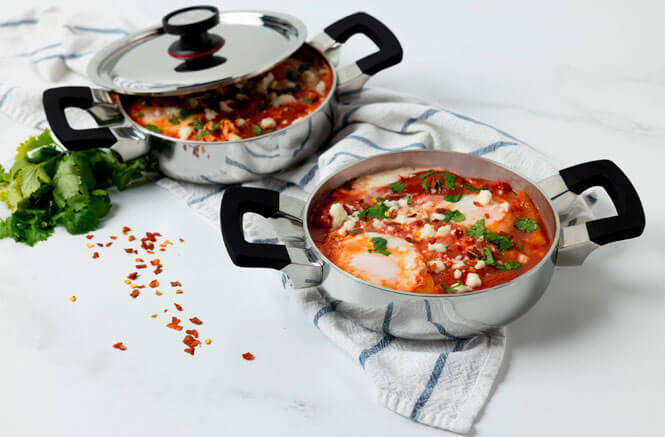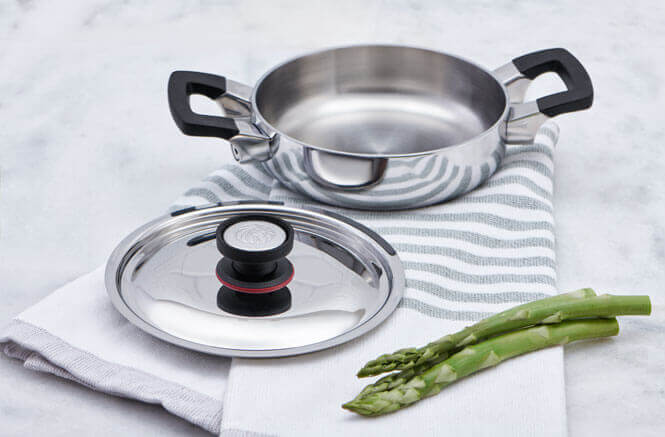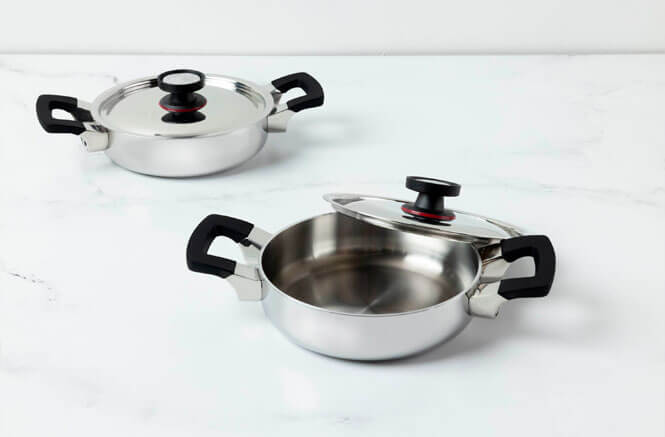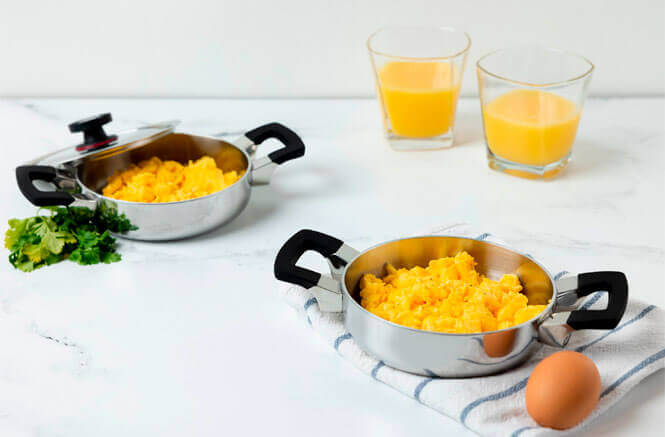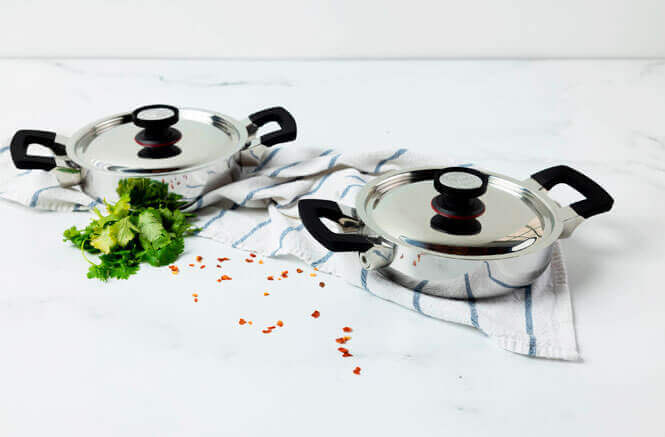 LÍNEA NOVE®
EASILY AND EFFICIENTLY PREPARE AND SERVE PERFECT PORTIONS FOR ONE OR TWO PEOPLE.
Contact an Independent Authorized Distributor
The Casserole's size promotes a quick, efficient cooking process when serving one or two people.
Dimensions: 5.5" | 14 cm
Made with Surgical Grade Stainless Steel that doesn't react with foods and enhances the taste in your creations.
Magnetic Induction Stainless Steel Base is compatible with induction hubs.
Surgical Grade Stainless Steel Cover
Durable and sturdy cover is easy to clean and retains its shine.
Stainless Steel Handles Are Covered in Molded Silicone
Handles resist high temperatures and will not heat up, so you can serve dishes with confidence.
Contact an Independent Authorized Distributor