Royal Prestige® Knife Sharpener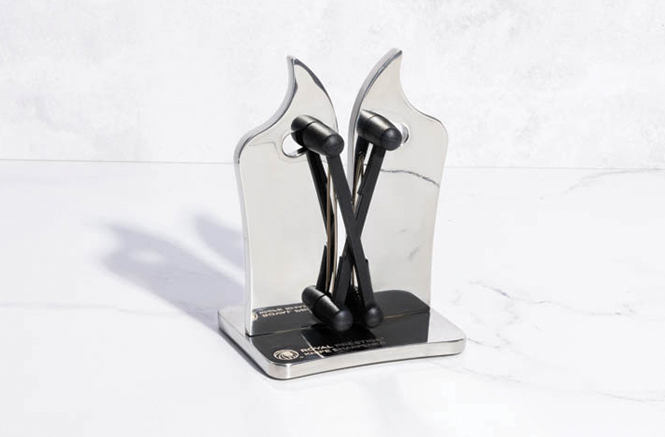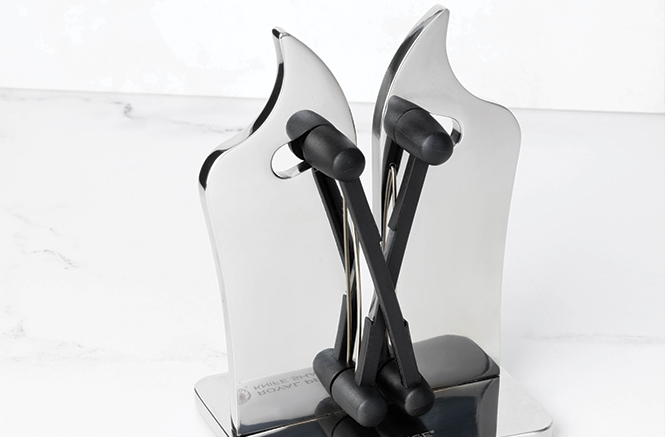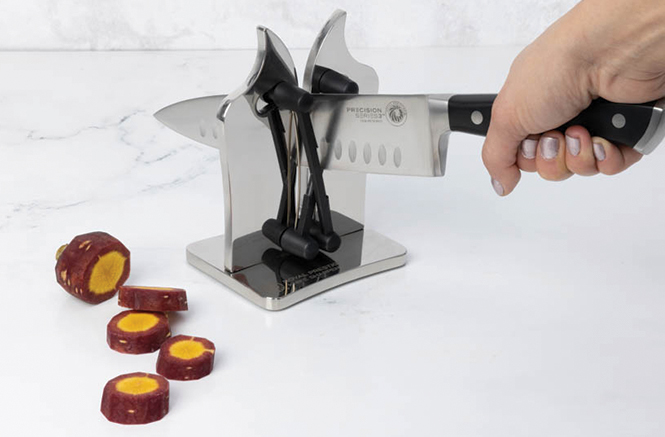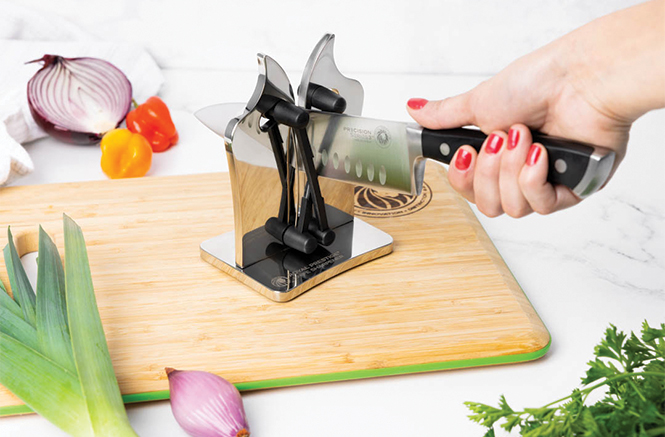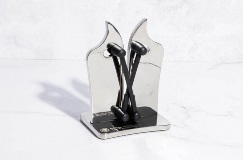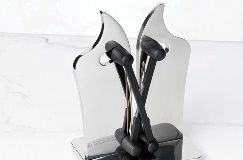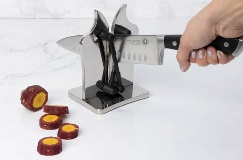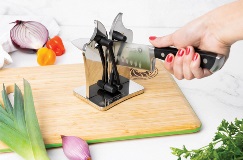 LÍNEA NOVE®
Keep your knives as good as new and ready for action!
Contact an Independent Authorized Distributor

With an innovative and elegant design, the Royal Prestige® Knife Sharpener helps you keep your knives ready to use, allowing you to sharpen, align and polish all types of knives, whether they have smooth or serrated blades. Made with stainless steel and the highest quality of materials. Its butterfly system automatically adjusts to accommodate blade angles.
Get a superior edge for your cuts without damaging the blades of your knives.
Made with the highest quality materials.
No need to hold it while using it due to its solid body.
Contact an Independent Authorized Distributor